"In extraordinarily unfortunate circumstances, she moved from being one of the few young Ghanaian self-made millionaires (by net worth and/or assets) in the United States of America (USA) to becoming HOMELESS; before turning her life around and picking up the pieces of her fragile and shattered life! The gut-wrenching circumstances of Mona Lisa (ML) Brookshire, (our heroine for today's featured newspaper article) forced her and her two young children to reside in a Homeless Shelter, sleep on the floor with a blanket; and survive on food stamps/welfare, (the only option that was available to her as a homeless person in Atlanta, Georgia) during that inopportune time of her life. This is simply one of the most remarkable Inspirational Stories that has ever been told about a Ghanaian-American young lady in our city of Accra. Stay with me, as I begin to narrate and delineate the story of 37-year old Mona Lisa (ML) Brookshire, MBA née Blay-Miezah (who holds a Master of Business Administration (MBA) degree from Clark Atlanta University and a BA Hons. from Spelman College).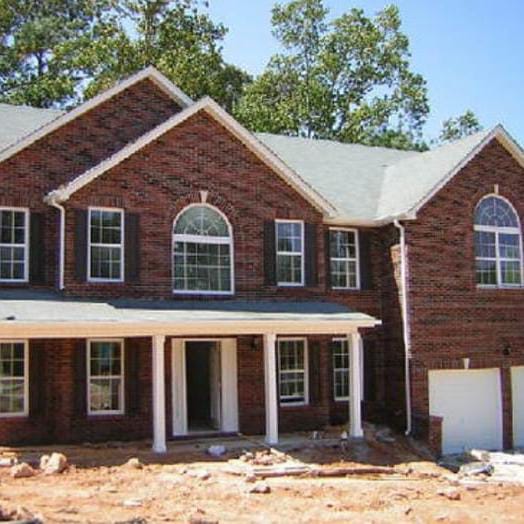 https://m.facebook.com/story.php?story_fbid=10156047814340342&id=563185341 Before I begin, I would like to state for the record that, despite all the difficulties that this formidable young lady faced, she did not ever give up! She bounced back within two years in 2008 and is doing exceptionally well both back home in her native Ghana; and also in her new home of America as a proudly productive and successful Ghanaian-American. Speaking to Weekend Finder in 2015, ML Brookshire stated that in her career path of over 14 years in the US, she worked with 5 Fortune 500 Companies. The companies were namely Bank of America, UPS, AT&T, Delphi Corporation and General Electric among others, where at GE, she earned her first Six-Figure income of over $100,000 a year in salary and bonus by the time she turned 28 working as a GE Six Sigma Black Belt Marketing Manager! She successfully transitioned well into American life when she arrived from Ghana to attend college on a Full U.S. scholarship. She garnered an Asset Portfolio of Real Estate Investments (5 houses) over a million dollars in her 9th year of being in America right after her MBA.
However, she lost $1.2 million in assets through bankruptcy when she resigned from her big 6-figure General Electric (GE) job in 2006 to start her own business. She also unfortunately broke down mentally due to stress; and was sadly diagnosed as "Bipolar 1" in her 30th year with an ailment of 20% depression and 80% mania when not on rightful medication….. The two companies that ML set up after resigning her GE Job, an Entertainment and Event Planning Company named Kulture Shock Productions (KSP) and a HR Consultancy Firm named after her kids: SkyeRaine Xchange in Atlanta BOTH failed terribly; drowning her in debt. On June 6, 2006 (06/06/06), ML Brookshire's $650,000 6-bedroom 4.5 bath Mansion on half an acre of land in Douglasville, Georgia went into foreclosure when she missed only two monthly mortgage payments.
Her personal and treasured home belongings were thrown onto her lawn and she was forced in her embarrassment to sleep in her Wine Mercedez-Benz (ML Series) 320 SUV with her two young children aged 6 and 3 at the time; (and she remembers the irony and intrigue behind her famously popular license plate of her ML 320 SUV: "ML 4 ML!") ML had been paying monthly on "her" ML for a few years, but less than a month later, her Mercedez-Benz vehicle too was also repossessed for non-payment of only two $650 monthly payments leaving her, Skye and Raine (her 2 kids) with no other option than to move into a Homeless Shelter in Atlanta on July 4, 2006 – US Independence Day; because everyone had stopped picking up her calls in Georgia…. In August 2006, Skye said: "Mummy, let's call Grandma in Africa because she can solve ALL problems!" It was at that moment that ML borrowed $5 for a CTA Africa Calling Card from a Security Guard and called her sweet mother in Ghana from that Homeless Shelter payphone. She immediately begged her mother to come for her children to enable her bide some time to search for another job. She located her ex-husband of nine years and stayed with him for a few days before her dearly beloved mother arrived from Africa for their kids. Without much ado, ML Brookshire, MBA went on a one-way trip to The Big Apple!!! She moved immediately into a New York shelter in Queens with only 15 dollars in her pocket from the JFK Airport! With the children safe in her motherland, she chose to move to one of the most fast-paced cities in America to find her next job.
She told Weekend Finder that she did "a killer job search by waking up at 4am for prayers and going to the library from 8am to 5pm "as if" she had a job." She could not afford a mobile phone so she put the pay phone number at the NY Shelter on her resume as her contact number. She read 49 books in 2 weeks on Inspiration & Motivation; as well as the Self-Help Book Industry as a whole by Joe Vitale etc. https://m.facebook.com/story.php?story_fbid=10155256947736507&substory_index=0&id=647866506 Other authors and Motivational Speakers like Jack Canfield, Tony Robbins, Les Brown, Bob Proctor, Robert Kiyosaki, Napolean Hill et al also greatly inspired her. She read even more books on how to write the perfect resume; and find the best job as a Brand Marketer with a Masters Degree. She explained that one day in the later stages of 2008; the pay phone listed on her resume rang with Wall Street calling her for an interview, but she was in the library. So her American friends informed her excitedly and ML stayed home in the Shelter for the call the next day…. "After only 3 interviews, I was hired with a new job with nothing to my name, but just food stamps, cash assistance, medicaid and passion in my belly! "What a Welfare Story!" "I was offered a Top Brand Job at Wolters Kluwer; a Bear Stearns Contractor for even more money than what GE had paid me to be a Top Marketing Consultant for their New York office!", she stated to us.
With the new job, she went from homeless to another 6-figure income recipient; and her dearest mother flew over immediately to help move her into a plush Manhattan residence until her first salary came through. It is in this home, that Ebony Magazine visited to hear the ML Story of "Welfare to Wall Street"; and they also featured her in their prolific magazine. She had a full-paged feature on pg 108 with President Obama on the cover of that particular issue in August, 2008 when he was elected President. https://www.facebook.com/media/set/?set=a.28314886506.48467.647866506&type=3 ML Brookshire, MBA said that after the financial meltdown in NY in 2009, she went on a website named findajobinafrica.com and after only a 3-hour PHONE interview; and the company reading about her marketing exploits on the internet; they offered her a Senior Marketing Director job and flew her First Class on British Airways to Uganda to work for a Telecom Conglomerate named Uganda Telecom. Within 3 months of being the Marketing Director of Uganda Telecom, ML was named as the Chief Marketing Officers at the age of 32 due to her innovative and genius campaigns that increased the subscriber base phenomenally. She moved the company from number four to number two behind MTN Uganda! She immediately became the youngest, and ONLY female to be named as the Chief Marketing Officer of Uganda Telecom, a Lap Green telecommunication company in Kampala, Uganda, East Africa. https://m.facebook.com/story.php?story_fbid=10155142771616507&id=647866506 She was ALSO the youngest Executive at C-level in the history of the company. In 2010, Nigerian billionaire, Mike Adenuga interviewed and hired ML Brookshire, MBA to work for GLO Mobile Ghana Limited in Accra under COO, George Andah for their impending Launch after her contract ended in Uganda. ML spoke at many events about the challenges people face when leaving abroad to come back home to mainstream employment etc. She empowered women and the youth with her riveting speeches; and she also became a TEDx Public Speaker, as well as a Mental Health Advocate. TED Talk: https://youtu.be/TFfhuynlUnU In June, 2012, she exited GLO Mobile Ghana (Contract Termination) when she was hospitalized at North Ridge Hospital; and she focused on setting up her two companies Kulture Shock Productions (KSP) and SkyeRaine Xchange once AGAIN in Africa this time. Her bipolarism gave her incessant meltdowns and nervous breakdowns continuously for 7 years straight (until she began taking medication with LESS side effects in America). At the time, the medication options in Ghana were limited; and ML could not stand to take pills that made her have tremors, become lethargic and sometimes zombie-like. To ease her stress and to deal with her Mood Disorder, she accepted a slower-paced job (yet highly fulfilling) in Administration at a local Technology University. She was hired at Ghana Telecom (TECHNOLOGY) University as the Head of Institutional Advancement to Chair their Corporate Fundraising Efforts for 2 years, but the stigma and news of her Mood Disorder (not even a "Mental" Disorder like with schizophrenia) had spread like wildfire in her small home community of Accra. After a few years of employment, she resigned from Ghana Telecom University College; and she is about to start work with a new multi-national company next month as Chief Executive Officer (CEO) / Managing Director (MD) at only age 37 for Daikin Ghana in Labadi, Accra. Family Today in 2015: ML Brookshire, MBA is a successful Single Mum of a 15-year old daughter named Skye Brookshire and a 12-year old son, named Raine Brookshire. She says, she is dating and "Happily Divorced"; but on great terms with her kind ex-husband, a Black American from Louisiana named Alvin Ray Brookshire. "The Lord has made sure that within 10 years after being diagnosed; I have seen it all, and I somehow have it ALL too; for I have Him first, my SELF second, and OTHERS third: my Family, my Career and my Friends / Network last. Then I ALSO have Persistence and Determination that BOTH serve as a tool for me to continually become a force to reckon with; so that I can utilize ALL my motivation fueled with passion, as my driving force with a great share of drive and fervor for Lyfe." "How can I NOT be a beacon of inspiration to most women of today?" she asked. HISTORICAL Journey to US and Work ML Brookshire arrived in the US on Thursday, 16th August 1997, age 19. Only three months later, she quickly found work whilst in college; and was hired by MBNA America Bank (now known as Bank of America); on 3rd November 1997, (her mother's birthday … as she was hired at her first Fortune 500 Employment.) She has also worked with UPS, BellSouth Mobility/Cingular Wireless (also now known as AT&T Mobility) and General Electric. Plus with Delphi Corporation (of General Motors OEM Partnership); and Wolters Kluwer (Bear Stearns: Wall Street Contractor); before beginning her stint in Africa (Uganda, Liberia and Ghana). TV contracts She is negotiating a contract to have her own Talk Show through Z-TV and TV3. Plus, she has upcoming appointments with MTV Nigeria, Viasat1, iFACTORY LIVE on DSTV Africa's "Africa Magic Channel" named The "ML4Lyfe" TV Show. https://m.facebook.com/story.php?story_fbid=10152805032776507&id=647866506 Another show she wants to host will also air on Multi TV next month on the Z-TV Station. Education Mona Lisa (ML) Brookshire née Blay-Miezah attended the prestigious all-girls boarding school, Wesley Girls' High School in Ghana; as well as the reputable institution, Achimota Secondary School for her 'O' and 'A' level certificates respectively. She continued on to Spelman College in Atlanta, Georgia with a full academic scholarship for her undergraduate degree. She also acquired an M.B.A. degree when she graduated as a "Whirlpool Journey to Excellence Scholar" from Clark Atlanta University's Master of Business Administration program in 2005, also on ANOTHER full academic scholarship. Media Apart from the numerous newspaper and magazine stories on ML, such as this article, she was also one of the first Ghanaian-Americans to be featured in Ebony Magazine AND Essence Magazine a few years ago. She has since been featured in Canoe Quarterly Magazine, Business Week, Silo Breaker, Mobile News, Technology Digital e-Columns, Green Telecom Publications, Golf 100 Magazine, Energy Harvesting Journal, Reader's Digest, MENSA USA Publications, African Business News, Marketing Africa Magazine, African Woman Magazine, on CNBC Africa and other international TV, Radio and Print Media all over Africa. https://m.facebook.com/story.php?story_fbid=10155104473491507&id=647866506 More Magazine Coverage: https://m.facebook.com/story.php?story_fbid=10155105880851507&id=647866506 In addition to numerous Radio and TV appearances, ML has also been recognized by other publications and international entities, including MENSA – an organization for individuals with high IQs – just like her father, the Late Dr. John Ackah Blay-Miezah Sr. aka Nana Ackah Yanzu II of Half-Assini in Ghana. Talent ML plays the piano and is fluent in three (3) languages. She enjoys listening to jazz, writing poetry, watching plays, collecting quotes and reading Shakespearean Literature in her spare time. Teenage strides Her first job in Ghana as a teenager was at Joy 99.7 FM where she presented the Mobitel Traffic Watch Radio Segment on the Late Komla Dumor's Super Morning Show AND on Gabe Adjetey's Drive Time Show in the Evenings during Rush Hour. After graduating from High School at age 15; ML went on to hold her first real job at the age of 17 in Media; before leaving for America for her undergraduate studies on full-scholarship two years later.
Present: 2015 She is known professionally for her intellectual achievements and professional accolades in Marketing Management, Social Media Utilization and Brand Development. ML has indeed, come a long way since her days of homelessness; and she continues to work as a Consummate Brand Marketing Maven, Impending Talk Show Hostess, TEDx Public Speaker, Motivational Spokeswoman/Conference Facilitator, Mental Health Advocate as well as a Media & Advertising Consultant. Bio: www.ted.com/profiles/9328681 She oftentimes works with troubled multi-national telecommunication firms in Europe and Sub-Saharan Africa utilizing her Consultancy experience et al … Conclusively, with a 'play' on both her children's names, she believes emphatically that [the 'Sky(e)' is the Limit and she will not allow anyone to ever 'Rain(e)' on her Parade!] Hope you enjoyed reading Snippets, Highlights and Varying Parts of The ML4Lyfe Cover "Print" Story. The End."