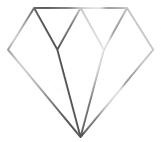 Human relationships are the most valuable assets. Just like diamonds they must be refined from dirt and shaped by pressure.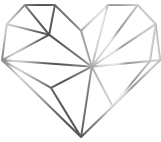 Camaraderie, Empathy and kindness are the bedrock of my livelihood. I'm elated to always share my gifts with the world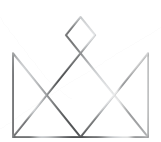 Confidence and self-awareness exude royalty. I advocate for women of all races especially Black women to believe in their royalty as Queens
A FEW WORDS

ABOUT ME

AND MY WORK
Profile
She hosted her own Talk Show namely The ML4Lyfe Talk Show (sponsored by Dangote Industries and Mercedes-Benz's ML Series) on Radio; and on Facebook LIVE for only 1 Season before being picked up by the Las Vegas Bureau of Public Speakers to work on a Self-Help and Motivational Paneled Movie by its President, Robin Jay.  http://www.thekeymovies.com
Hence, in May 2018 Mona Lisa joined a panel of experts to star in a breakthrough movie, entitled "Becoming the Keys" that has been nominated for several awards. The movie stars Brian Tracy, Jack Canfield, Joe Vitale, Juliette Miles, Jim Phillips etc. in the entire Trilogy amongst other noteworthy Public Speakers.
Trailer:  https://vimeo.com/305791326
Mona Lisa Brookshire is also a Branding Strategist that has worked with 5 Fortune 500 companies namely Bank of America, AT&T, UPS, GE and Delphi Corporation. She is well sought after in the field of Brand Marketing and Strategy for her unique style of work and global influence. Her achievements and accolades were detailed in a full-page feature in Ebony Magazine in August 2008 where she was featured on page 108 when President Obama was featured on the cover of that edition. View
Early Years
Mona Lisa Brookshire was born in Ghana, West Africa to Dr John Ackah Blay-Miezah Sr., a notable business magnate and public figure in Africa; and Gladys Naana Blay-Hill a Real Estate Investor and Hotelier.
Mona Lisa was a gifted pianist and intelligent child that was highly intellectual and precocious. She won several awards throughout her years in Elementary School all throughout her High School, and eventual education at the undergraduate and graduate level in Atlanta, Georgia (on a full academic scholarship for both institutions). Read More
Education and Work
Mona Lisa had her Elementary School education at the stellar academic school, Christ the King International School before continuing in London at St. Theresa's Convent School and finishing up her High School at the top-notch all-girls Boarding School, Wesley Girls' High School in Cape Coast. She continued her secondary education at the prestigious Achimota School and proceeded to Spelman College where she studied English Literature and International Relations with a Bachelors (Honors) in 2001. She proceeded to attend Clark Atlanta University for her Master's Degree where she earned an MBA in Brand Marketing.
Interestingly enough, she completed High School with Distinction a month before her 16th birthday and became an esteemed "Akora" upon graduating from Achimota in 1995 with her Advanced Level (A'Level) Certificate of Achievement in Literature, History, Economics and General Paper (AAB [General Paper:B) Mona Lisa graduated in the top five per cent of all her educational programs and also graduated with Honors from Wesley Girls' High School. Professionally, she is known for her intellectual achievements and business accolades in the disciplines of Marketing Management and Brand Development. She even relocated to East Africa to work as the Chief Marketing Officer of a Telecommunications Conglomerate in 2009; after her short stint on Wall Street with Bear Stearns before its liquidation during the JP Morgan Chase acquisition.
She also worked at GLO Mobile Ghana Ltd., Ghana Telecom University and Daikin Ghana briefly in Ghana, West Africa before returning to America in 2015. She continues to work as a Brand Marketing Consultant in Houston; as well as a Coach and TED Public Speaker.
Awards and Recognition
In her college years, Mona Lisa was awarded by Governor Roy Barnes of Atlanta for her involvement in the Junior Achievement and Hands-on Atlanta Community Service programs whilst enrolled full-time at Spelman in 2000.
She was also a Presidential Awardee, UPS Community Service Scholar, Golden Key Honoree, Sigma Tau Delta Awardee, Honor Roll Student, America's Who is Who Honoree, National Honors Society Recipient, Dean's List Honoree in her undergraduate studies on full-academic scholarship; as well as a Whirlpool Journey to Excellence Honors Student on another full-academic scholarship for her Master's Degree in 2003 at the age of 24.
From 2008, Ebony Magazine, Canoe Magazine, CNBC Africa, Business Week, Silo Breaker, Mobile News, Technology E-Columns, Green Telecom Publications, Golf 100 Magazine, Energy Harvesting Journal, Reader's Digest, MENSA USA Publications, African Business News, Marketing Africa Magazine, African Woman Magazine and other noteworthy media conglomerates featured Mona Lisa Brookshire in their Magazines, Articles and on their TV networks for her accolades in Marketing Consultancy et al.
To date, Mona Lisa has appeared again on CNBC Africa, TV3, Viasat1, GTV and MTV Nigeria; as well as on Radio Shows, Joy FM and Starr FM for her impressive portfolio of achievements as the Chief Marketing Officer (Expatriate) at Uganda Telecom, a Lap Green telecommunications conglomerate in East Africa primarily for her Kasana, solar-panelled Communications Campaign that allowed Ugandans to utilize solar phones for the large population of Ugandans that lived and worked with no electricity.
SIM Cards were locked to the Uganda Telecom Kasana phones so that everyone in the poor electricity zones was forced to either switch to the UTL network or purchase a secondary line/phone in order to enjoy what the company had afforded to ALL Ugandans at the time in East Africa. https://www.newvision.co.ug/new_vision/news/1237007/utl-launches-solar-powered-phone Additional campaigns are all documented on the UTL website and Public Page for Mona Lisa Brookshire on her Public Facebook page.
At age 32, Mona Lisa was the youngest female member of the C-Level Executive Suite at Uganda Telecom after being promoted from Marketing Director to CMO after only 3 months in the Corporation as a U.S. Expatriate Hire. https://www.offgridenergyindependence.com/articles/1680/ugandas-first-solar-powered-mobile-phone.
In 2015, she began her illustrious relationship with TED as a TEDx Accra Speaker at the National Theater where she won a certificate of achievement for her speech, "Drown Out the Naysayers" with other varied Guest Speakers. https://www.youtube.com/watch?v=TFfhuynlUnU Today, she still speaks for TED globally and in her present home city, Houston, Texas and enjoys coordinating conferences in their various local and International regions as she transitions into the Coaching space and the world of Psychology and Counseling. http://www.ted.com/profiles/9328681/about. She has also garnered several awards and certificates for her prowess in Communication as a Public Speaker for Toastmasters International specifically in Accra, Ghana.
Mona Lisa has been recognized by other notable publications and international organizations including MENSA, (an organization for individuals with high IQs), just like her beloved father, the Late Dr John Acquah Blay-Miezah Sr. aka Nana Ackah Yanzu II.
Personal Life
In 1999, Mona Lisa Brookshire married Alvin Ray Brookshire and they have 2 children named Skye and Raine Brookshire aged 20 and 17 respectively. Mona Lisa loves to play the piano, listen to jazz, watch the Opera and Broadway Plays, dance regularly, GIGGLE enthusiastically; and build her Social Networking following at opportune moments.
She is a member of the American Marketing Association, Network of Executive Women (NEW), Rotary Club of Houston, National Black MBA Association (NBMBAA Houston Chapter), the Houston Interactive Media Association, Toastmasters International, Old Achimotans Association of Akoras (OAA), Ghana Houston Chamber of Commerce, Ghana Association of Houston, Junior Achievement and Hands-on Atlanta, American Red Cross and Greater Houston Women's Chamber of Commerce. A quote she lives by "Far better is it to dare mighty things, to win glorious triumphs, even though checkered by failure... than to rank with those poor spirits who neither enjoy nor suffer much, because they live in a grey twilight that knows not victory nor defeat."
READ SOME

REVIEWS

OF MY WORK
Attending the premiere of ML's movie was a refreshing experience.
I enjoyed the positivity in her message; and her vibrance and ardor was infectious. She is an awesome Coach, and I am proud of her accomplishments to date.
---

Rebecca Akufo-Addo , GHANA
First Lady of the Republic of Ghana
Working with ML is always a joy! She is sharp, witty and very well read. She single-handedly takes on challenges with ease and she continually serve as a role model to others in all facets of business. I wish her the very best in her endeavors!
---

Dr. Nanayaa Owusu-Prempeh , GHANA
Serial Entrepreneur
Watching ML's business and social strides has been a riveting experience. I have watched her grow up and parlay a liberal arts background into a winning resume of business achievements. Her technical and social acumen is to be commended. Hiring ML will make a great and indelible impression on you!
---

J.A. Kufuor, GHANA
Former President of the Republic of Ghana
ML Rocks!
---

Reggie Rockstone , GHANA
Godfather of Hiplife, Rapper and Musician
ML is tech-savvy and shows expertise in a myriad of industries as it relates to her marketing and technological prowess. I recommend her highly and know that you will be most impressed with her Public Speaking and Coaching skills.
---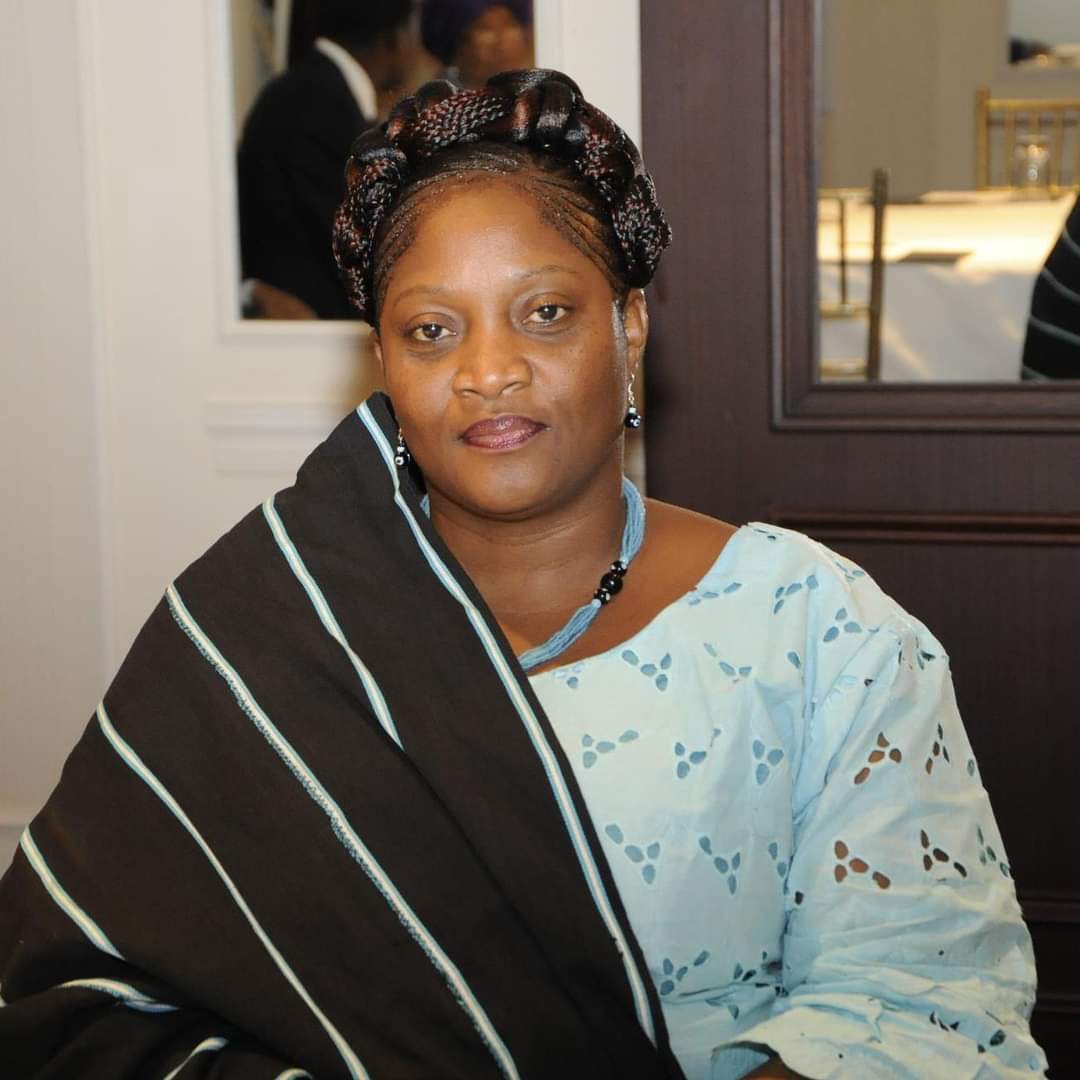 Jewel Howard Taylor , LIBERIA
Vice President of Liberia
Indeed, I aspire to work for the best; and I truly look forward to exhibiting the very fabric of my versatility!
CONTACT ME NOW & "MAKE ME AN OFFER I CANNOT REFUSE" :-)